Sativa Cannabis Seeds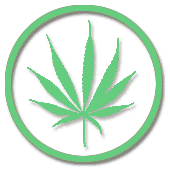 In our online store you can choose and buy numerous varieties of Sativa cannabis seeds, these can be regular or feminized. Currently almost all seed banks offer a wide variety of these seeds.
Sativa is a subspecies of the genus hemp (Cannabis L.). Sativas come from equatorial regions such as Thailand, southern India, Jamaica or Mexico. They differ in shape and growth of the Indica plants. Under the same conditions, the sativas grow taller and can reach a height of 3-5 m, the structure is like a tower. This has to do with its habitat in the dense jungles of gthier countires of origin. The plants have to stretch more to get enough sunlight for the flowering phases. The flowering period is also longer and may take between 10 to 20 weeks.
The shape of the leaves are also different, in the sativa they are narrower and longer, have a color that oscillates between a bright lime green and a very dark blackish green and the larger leaves can generate a maximum of 13 leaflets.
Depending on the variety of seed, Sativa can have a sweet and spicy flavor with hints of earth. Its smell is stronger and more penetrating, but it will always vary and will have a characteristic flavor and smell, depending on the variety of sativa seed that is cultivated or smoked. In general when smoking, its effect is more of a strong cerebral high providing more energy to perform activities. Among the most common effects produced on consuming sativa is that it is invigorating, stimulates creativity and thinking, causes a sensation of well-being, alleviates headaches and migraines, reduces nausea, stimulates appetite and mitigates depression.
In our Hipersemillas online store you will find a large number of these varieties of hemp. 100% or almost pure Sativas include varieties such as Amnesia, Haze, Malawi Gold, Durban Poison or Power Plant.When crossing with Indica varieties, hybrids have been created that combine the best characteristics of each species. Hybrids, where Sativa percentage predominates, are called 'Mostly Sativa'.