The Real Seed Company - Buy Cannabis Seeds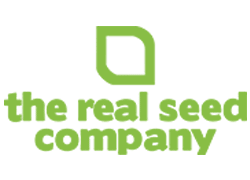 About The Real Seed Company
The Real Seed Company is a group of genetics collectors, founded in the United Kingdom in 2007 by Angus. Its objective is the traditional varieties of cannabis, especially strains originating in Asia, since it is considered as the cannabis homeland. Agnus lived in Asia for a long time and according to him, recent hybrid creations simply do not have the same spirit of the old school, which is confirmed by numerous satisfied customers. All the seed lines are authentic varieties of the ancient heart of the cannabis culture. These include varieties from Lebanon, Afghanistan and Pakistan. It also includes the Himalayan strains of Nepal, Parvati and tropical areas such as Thailand, Laos and Kerala. The most popular varieties include Mazar-i-Sharif and Lebanese.
Within its extensive seed collection we also find a wide range of powerful strains of CBD suitable for medical applications. All grades are regular and are shipped in multiple packages that are suitable for long-term storage by refrigeration.
For lovers of old-school genetics and traditional flavor and aroma The Real Seed Company offers a classic alternative to the "genres" of many new seed banks, and all this can be found in our online shop.