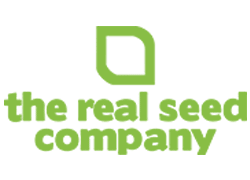 Acerca The Real Seed Company
The Real Seed Company es un grupo de coleccionistas de genética, se fundo en el Reino Unido en 2007 por Angus. Su objetivo son las variedades tradicional de cannabis, especialmente cepas originarias de Asia, ya que se considera el continente natal del cannabis. Agnus vivió mucho tiempo en Asia y según el, las creaciones híbridas recientes simplemente no tienen el mismo espíritu de la vieja escuela, lo cual es confirmado por numerosos clientes satisfechos. Todas las líneas de semillas son variedades totalmente auténticas del antiguo corazón de la cultura del cannabis. Estos incluyen variedades de Líbano, Afganistán y Pakistán. También incluye las cepas del Himalaya de Nepal, Parvati y áreas tropicales como Tailandia, Laos y Kerala. Las variedades más populares incluyen Mazar-i-Sharif y Lebanese.
Dentro de su amplia colección de semillas encontramos también una amplia gama de cepas potentes de CBD adecuadas para aplicaciones médicas. Todos los grados son regulares y se envían en paquetes múltiples que son adecuados para el almacenamiento a largo plazo por refrigeración.
Para todos los amantes de la genética de la vieja escuela y el sabor y aroma tradicional, The Real Seed Company ofrece una alternativa clásica a los "géneros" de muchos bancos de semillas nuevos, y todo ello lo puedes encontrar en nuestra tienda online.