Terms and Conditions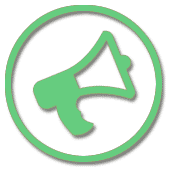 General:
All shipments or services from the company Hipersemillas.com relating to online orders, whether by Internet, fax or telephone are subject to the following terms and conditions. Making an order to Hipersemillas.com implies the full acceptance of these terms and conditions. Different or additional arrangements must be formalised in writing and have the express approval of Hipersemillas.com. This will also apply for those cases in which it is agreed that henceforth the contract will not be made in writing. This consideration whether past or future does not imply the negation of the existing terms and conditions. Those special commercial conditions requested by the buyer, customer or contractor that differ from the following rules will not be binding for Hipersemillas.com unless they have been accepted in an explicit form. Contracts for shipment and service will not be binding until confirmed by us.

We reserve the right to rectify at any time errors of spelling, calculation or of any other type without it implying the inefficacy of the contract. In case of delay on the part of the customer with regard to his commitments and contractual obligations, we will be authorised to suspend fulfilment of contract without the customer being freed of his obligations and even though the customer is also obliged to make good damages caused by the delay. In case of overdue payment on the part of the client we will likewise be entitled to cancel the entire contract and to demand indemnity for damages by way of breach of contract. Indemnity for breach of contract will be set at at least 30% of the total amount of the contract provided that the damages caused are not of large magnitude. Offers will be liable to change up to receipt of our written confirmation. Cancellation of orders, regardless of cause, can be invoiced for the costs accrued from confirmation of order until moment of cancellation.
last Update: 04/12/2023
Todas as sementes vendidas são estritamente consideradas para fins de colecção e/ou preservação apenas, para preservar a genética de valor no caso de as leis mudarem. Hipersemillas SLu não quer induzir ninguém a agir em conflito com a lei e não pode ser responsabilizada por aqueles que o fazem.