G13 Labs - Buy Cannabis Seeds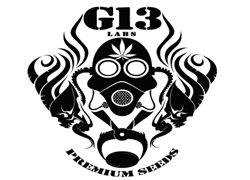 About G13 Labs
The history of G13 Labs begins in the north of the United Kingdom during the late 1980s. From here came the breeders who then went to Amsterdam to share their experiences and varieties with other breeders. Over the years they have been experimenting and breeding new hemp genetics and gaining recognition in the difficult cannabis market.
The varieties of G13 Labs are fast-flowering, with powerful aromas and flavours so incredably authentic that you can not let them pass by to make this bank something different and special.
In our online shop you can discover a whole world of seeds from G13 Labs so you can buy and taste the highest quality of different feminised and autoflowering varieties with their different aromas.