Samsara Seeds - Buy Cannabis Seeds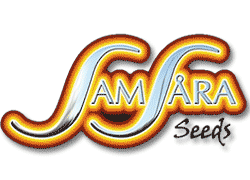 About Samsara Seeds
Samsara Seeds is a Spanish seed bank with a philosophy different from that of other seed banks, not only do they offer seeds but also a way of life and a way to the understanding of cannabis. Life is in constant movement, nothing is static and think that there must be a balance and harmony, this is the thought of Samsara and what it looks for in its seeds a balance between the seeds and the needs of consumers.
Their focus is on the breeding of cannabis medicinal varieties, taking into account the best quality, originality and medicinal value, combining the concept of cannabis with the concept of medicine. Throughout their professional career they have listened to different clients to take into account their needs and tastes and to have a very diverse catalog, hardly comparable to other banks. Their selection work reaches the places of origin to select the best mothers and varieties, taking into account the organoleptic-medicinal criteria and needs demanded by the market.
In our online shop you can find feminised and autoflowering varieties from Samsara Seeds, so that you too can benefit from the full potential of this sacred plant.