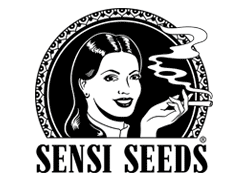 About Sensi Seeds
Ben Dronkers, the founder of Sensi Seeds, began working on the genetics of hemp seeds in the 1970s. Until the mid-80s he toured many countries around the world to collect traditional hemp varieties. In 1985 he founded the Sensi Seed Club and started breeding and developing the genetic material. In 1986, the Sensi Seed Club Shop opened in Amsterdam as the first of its kind, offering not only cannabis seeds but also equipment and literature for cultivation. In 1991, Sensi Seedbank was founded.
The gene pool of Sensi Seeds was constantly expanding and creating new hybrids, so that the supply of hemp seed varieties increased rapidly. Classics include Northern Lights # 5 x Haze, Skunk # 1, Big Bud and Super Skunk. To one of the best hemp varieties ever counts the Jack Herer from the house Sensi Seeds. Numerous varieties won prizes in various cannabis competitions.
In 2006, Flying Dutchmen, another popular Dutch seedbank, was acquired, creating an even larger variety pool. We can look forward to seeing which innovations and new, noble varieties will be created by Sensi Seeds in the future.
In our online shop you can order and buy regular, feminized cannabis seeds and some autoflowering varieties.