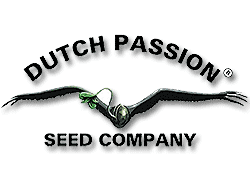 About Dutch Passion
Dutch Passion is one of the oldest cannabis seed banks in the world, was founded by Henk van Dalen in Amsterdam in 1987. From the beginning, the objective was, on the one hand, to collect and develop the genetics of cannabis, although they also wanted be innovative and in the 90s bred their first feminised seeds. The high quality and a wide selection of varieties ensure a great and loyal customer base for Dutch Passion. Many varieties of seeds have won numerous awards over the years. Varieties such as White Widow, Blueberry, Skunk # 11, Power Plant and Mazar have become famous varieties. Many of the new seed banks are supplied by the original Dutch Passion genetics.
Today's Dutch Passion offer includes regular and feminised cannabis seeds, as well as autoflowering seeds, having made great efforts in the breeding of these varieties. In addition, in recent years, medicinal grades that contain a high proportion of CBD have been developed in collaboration with the CBD Crew.
In our online shop you can choose and buy regular, feminised and autoflowering cannabis seeds, in packages of 3, 5, 7 and 10 seeds.